Ventus R-s3
Hankook's Ventus R-s3 features a wide centre block and tread for improved traction and steering response. Its reinforced nylon shoulder cover mimimises tyre deformation and improves cornering for the ultimate street/racing tyre.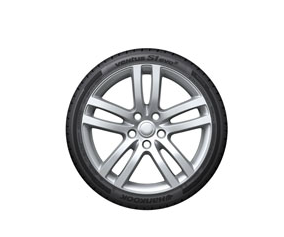 Ventus S1 evo2
The Ventus S1 evo2 is a premium performance tyre that provides precise, controlled cornering at high-speeds and environmentally-friendly performance through minimised rolling resistance and optimal profile implementation.
Ventus V12 evo
The Ventus V12 evo is a new concept in ultra high performance tyres that delivers superb control and braking. Wide linear grooves and a Y-shaped pattern design effectively channel water away from the tyre, delivering safer driving on wet and rainy roads.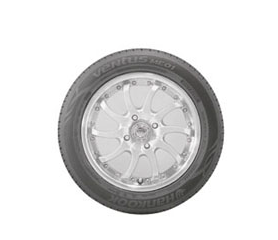 Ventus ME01
The Ventus ME01 offers safe and comfortable driving.With an asymmetrical tread pattern for optimal handling and comfort, the Ventus ME01 is the result of performance optimisation through asymmetrical pattern.
Optimo K415
The Optimo K415 is a high-performance tyre with superb wet/dry handling performance. It is optimised with four straight grooves ensure ultra-effective water drainage, and a centre rib block enhances handling and braking. Shoulder block multi-kerfs provide a very smooth ride.
Ventus AS
The Ventus AS is a new all-season tyre emphasising winter traction, ride and low noise. Featuring advanced technology for a smooth ride and low noise, it is the first Korean tyre with main grooves for better water drainage and stability.
Dynapro HP
The Dynapro HP is the ultimate high-performance tyre for luxury and power SUVs. It has been engineered for excellent dry and wet performance, with a unique and stylish sidewall design for SUV beauty.
Dynapro ATM
Developed for the utes, vans and sports utility vehicles, the Dynapro ATM offers superior grip & acceleration under all road conditions. Hankook's patent-pending scallop grooves betweem the tread blocks enhance traction in off-road conditions.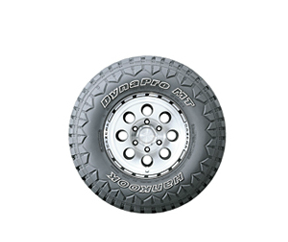 Dynapro MT
With superior pulling capacity and thrust power as well as improved flat-resistant quality, the Dynapro MT is ideal for rugged cars, boasting of the most powerful and safest driving performance in normal or even the harshest road conditions.